Osaka's Pro Wrestling is So Humorous!
Have you ever watched pro wrestling live?
Now, watching pro wrestling is attracting attention again as an entertainment that both men and women can enjoy. Unlike sports wrestling, pro wrestling is an entertainment mainly devoted to martial arts and aimed at entertaining spectators.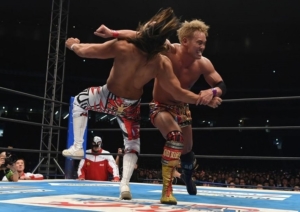 Pro wrestling has a long history, and there are various entertainment groups, and each group has its own history and characteristics.
When it comes to pro wrestling groups in Japan, All-Japan Pro Wrestling, New Japan Pro Wrestling and NOAH are famous, but there are more than 100 including small groups.
Most large pro wrestling groups are located in Tokyo and other parts of the Kanto region, but you can also enjoy them in Osaka (Kansai rigion).
Therefore, I'd like to introduce a recommended pro wrestling group in Osaka.
About Pro Wrestling Groups in Osaka
Pro wrestling is a "Fighting based entertainment" but this trend has been particularly strong in recent years. The characteristics are different depending on the entertainment group, so you should choose by group first.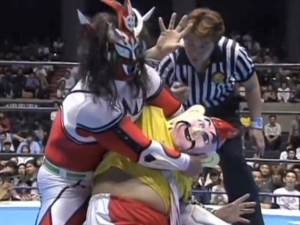 Some characteristics common to pro wrestling organizations in Osaka are:
1.Tickets are cheaper than for large groups.
2.The wrestling venues are small or medium, so you can see it nearby.
3.A sense of humor peculiar to Osaka is incorporated.
I think it is very excellent in cost performance.
I recommend the following 3 groups especially for beginners.
It is a pro wrestling group active mainly in Osaka. There are many masked wrestlers who use Osaka characters as motifs, and pro wrestling with humor is gaining popularity.
While they play comedic games, they also perform speedy pro wrestling with many Mexican elements.
They prohibit bloodshed and dangerous armed attacks so that everyone, young and old, men and women can enjoy them.
It is a relatively new organization established in 2013 and is active mainly in Osaka. New unique wrestlers are making their debuts one after another so that anyone can enjoy the show.
You can see detailed game results with pictures on the official website. It's a pro wrestling group that you can laugh and get excited about.
It is a pro wrestling association established in 2010. The catchphrase is "Revitalization of Osaka and pro wrestling".
It is one of the local pro wrestling groups that make the most use of the Internet. Official blogs are updated daily by wrestlers in rotation, and there are many free games on YouTube.
Also, we distribute talk shows by wrestlers almost monthly on YouTube Live.
Features of Pro Wrestling Venues in Kansai
Osaka Dome is a competition venue for 5,000 people, but there are many small to medium-sized venues for pro wrestling.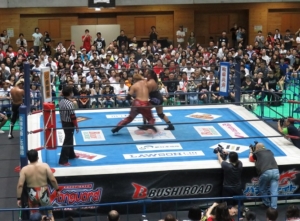 The popularity of martial arts such as pro wrestling and boxing is also high in Kansai, and the number of venues has increased along with it.
Edion Arena Osaka (Osaka Prefectural Gymnasium)
The 1st gymnasium 1 is a medium-sized stadium with a capacity of about 3,000 people, where matches such as pro wrestling and boxing are held. Many major pro wrestling groups, including New Japan Pro Wrestling group and All Japan Pro Wrestling group, hold games.
>>Access
Maruzen Intec Arena Osaka (Osaka Municipal Central Gymnasium)
The main arena can accommodate 10,000 people. Four basketball, volleyball and tennis courts and two handball courts can be taken. It is suitable for various international and domestic competitions, and pro boxing matches are also held.
>>Access
Shimadzu Arena Kyoto (Kyoto Prefectural Gymnasium)
The capacity of the 1st gymnasium is more than 8,000, which is larger than the Osaka Prefectural Gymnasium. Big matches of martial arts such as pro wrestling and boxing are also held. Now a company called Shimadzu has acquired the naming right.
>>Access
Baycom General Gymnasium
It is a medium-sized venue with a capacity of 5,000 seats, but pro wrestling matches are actively held. Other than that, it is often used as a game venue for volleyball and basketball.
<<Access
Kobe Sanbo Hall
Because it is located in the center of Kobe and has good access, it is often used for exhibitions, industrial fairs and events. Because it is a multipurpose hall, the ceiling is low and there are certain restrictions on the use of aerial techniques. That's why pro wrestlers who are good at acrobatic skills don't like it.
>>Access
How to Watch Pro Wrestling Matches
If you know the pro wrestling group you want to watch, it is common to buy directly from the official website.
If you want to search by date, I recommend PUWOTA SCHEDULE. The calendar is linked to a reservation site.
However, the local group in Osaka that I mentioned earlier is not registered in PUWOTA SCHEDULE, so please purchase it from the official website.
About Women's Pro Wrestling
In the past, there were many wrestlers like men in women's pro wrestling, but recently there are more wrestlers like idols in Akihabara.
There are many ways to enjoy women's pro wrestling, but the gap between cute looks and powerful performances is the highlight.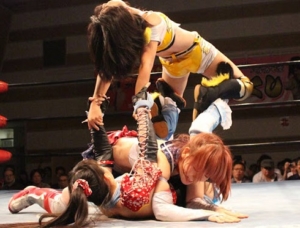 They have their own personalities in their concepts, costumes and entry songs, and they have a lot in common with idols. If you like idols, I want you to watch women's pro wrestling once.
Let me introduce some popular women's pro wrestling groups in Japan.
It was established in 2011 to provide the students with opportunities to shine through pro wrestling lessons. Players are said to be the most popular among many women's pro wrestling groups. Most of the tournaments are held in Tokyo, but several regional tours are also held a year.
DDT Pro Wrestling (Tokyo Women's Pro Wrestling)
It was established in 2004 and many players who look like idols belong to it. In fact, members of idol groups also belong to. It holds regular performances at small venues and live music clubs and boldly showcases its entertainment appeal, thereby increasing its popularity. They also hold local tours several times a year. DDT stands for "Dramatic Dream Team".
Founded in 2006 by the popular SNS "mixi", this is a women's pro wrestling group with a very modern history. The school accepts new students regardless of their age or body size, and allows them to work as part-time workers. They also scout actresses through collaborations with movies. Therefore, there is a wide variety of players, including elementary and junior high school students, gravure idols, actresses, housewives, and female office workers. The catchphrase is "Happy wrestling!".
Watching pro wrestling live is completely different from watching it on TV or on video, because of the sound of wrestlers' bodies colliding with each other, their breathing, and the cheers of the audience.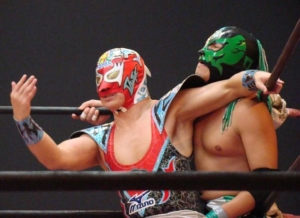 Even if you don't know the detailed rules, you can fully enjoy the power, technology and performance.
If you watch pro wrestling once, you will surely be captivated by it!
Do you Know ROR Comedy Club? – All in English, Osaka
---