GEAR Theatre – Non-Verbal Performance in Kyoto
Do you know the moving entertainment GEAR showing in Kyoto?
This is a non-verbal performance that has exceeded 3,000 long-run performances in Kyoto and has a cumulative attendance of over 200,000 people.
The overwhelming performance that doesn't use any words fascinates all the viewers.
"It's not a play, it's not a musical, it's not a circus! A new kind of entertainment!" combines performances such as pantomime, break dance and magic with technology such as projection mapping.
What's Non-Verbal Performance?
The GEAR theater does not use words, but instead uses humor to express the encounter between the dolls and the humanoid robots.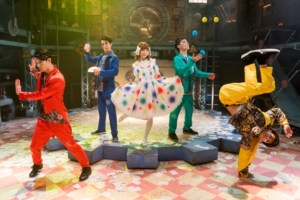 5 characters appear as juggling, break dancing, magic, pantomime, and heroine dolls. It is a comprehensive stage art that combines the live performance of these 5 people and the stage setting such as projection mapping, laser, huge fan and sound effect.
The system that foreign tourists and small children can enjoy by the performance without depending on the language is generating a wide range of fans.
About the Theatre
The GEAR theater is in Kyoto Kawaramachi. There is a theater with 100 seats in the retro western style building.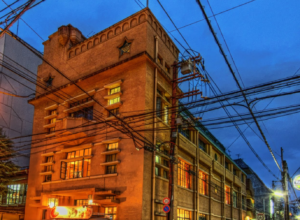 The seating area is not very large, but the stage imitating an old toy factory has various devices. We will be drawn into the world view before the performance starts.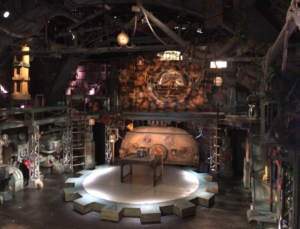 The front row seats are so far that you can stand on the stage with one step. Seats near the last row will feel close when you sit.
Well, they are ready to create an atmosphere where everything in this space comes together.
About the Story
It is a heartwarming story of a humanoid robot working in an old toy factory and a doll made there. 4 performers and puppet actresses are cast, and the story unfolds world-class performances one after another, including magic, pantomime and break dancing.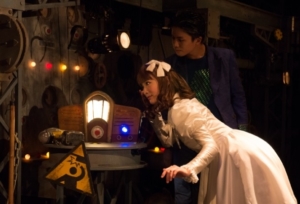 The performances of the 5 cast, such as magic, break dance and pantomime, are not independent, but are incorporated into the story. So you're much more empathetic than watching a regular magic show, and you're much more surprised than watching a regular play.
In addition, you will be excited by the various devices on the stage, projection mapping, LED dress, and other performances that stimulate your five senses.
The last trick involving the audience seats is also overwhelming. It's a stage with a lot of laughter and tears that you can't believe it's a non-verbal performance.
The sense of unity of the theater through the performances of the cast that involved the audience will make us feel as if we were in a toy factory.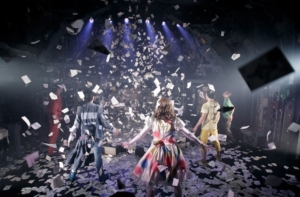 The stage effect that brings the audience to a different space is a stage effect that can be used only in this small theater, and I think it will evolve by adding new elements in the future.
Information
---