BB GUN – Real Survival Game in Osaka
A survival game. It's divided into a friendly team and an enemy team, and a soft air gun is used to shoot BB bullets at the enemy team and fight for the enemy flag.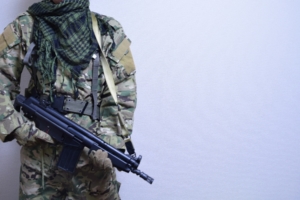 There're many fields and buildings where we can play survival games in Japan. Now it's one of the popular games.
It has a strong image that only men play, but there're many female players, so it can be enjoyed regardless of gender. This time, I'll introduce a survival game field called "BB GUN" located in Suminoe Ward, Osaka.
Thrilling game we can enjoy wearing light clothes
People tend to think that "survival" is a dangerous game, but in fact, it's surprisingly easy to enjoy!
In most cases, it's a team game, but the members are changed every time, so you can participate by yourself.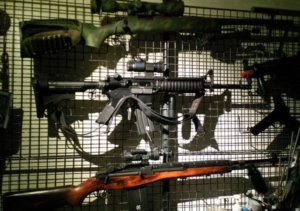 It's easy to play. In the battle area called the field, it's divided into two teams, an enemy and an ally, and they shoot each other with an air gun.
A soft air gun is used to scramble and shoot each other, and when a bullet hits the player leaves the front and leaves the field called the safety zone.
We only need 3 things for the game, an air gun, goggles and gloves. We can rent shoes if we want, so we don't have to bring anything. All we need is our motivation!
"BB GUN" has various plans from 1 hour to 1 day. Two fields are provided for interior use.
The Office Field
On the first floor, there's a field with a corporate office motif. Office desks and lockers are lined up.
It's a relatively small, bright field that makes it easy to compete with even first-time attendees. Since there're many obstacles, precision of shooting is also required.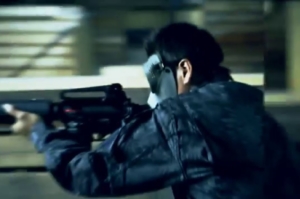 The maximum number of participants is 10 (5 to 5), and 1 game lasts 5 minutes.
The Dimension Field
The second floor has a three-story base tower that is ideal for survival games.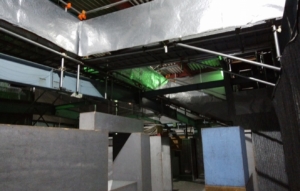 And with the center bridge connecting the base towers at the center, the structure is three-dimensional and complicated, and we can aim and target from any direction of 360 degrees.
The maximum number of participants is 30 (15 to 15), and 1 game lasts 10 minutes.
How to attack and where to hide… It's a field that needs to move with various strategies. I think we can feel the real pleasure of survival game!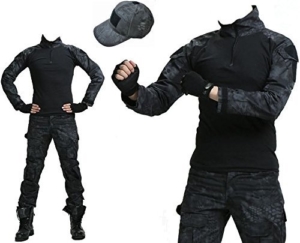 Survival Game Equipment & Clothing – International shipping available

Even if you are interested in survival games, you may have an image that it's quite difficult to start preparing tools and gathering friends.
But you don't have to worry about it in survival game fields "BB GUN". There's also a rest area in the shop, and the participants seem to be having fun replenishing air guns and planning strategies together.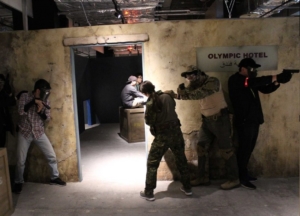 Survival games are great for relieving daily stress and eliminating lack of exercise. If you dive with a little courage, you might get hooked on the exhilaration.
Please try the thrilling survival game!
Information
Hours: 12:00~24:00 (Sunday 12:00~23:00)
Closed: Irregular holidays
---