DREAMTON VILLAGE – British Countryside View in Kyoto
There're places where we can feel like we have been to the British countryside while we are in Kyoto.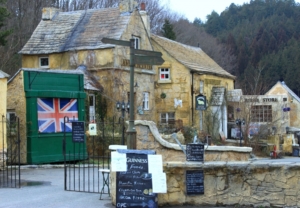 It's called Dreamton Village. Surrounded by nature, Dreamton Village has a restaurant where we can enjoy authentic British cuisine and a cute variety store. There's also a B&B British style accommodations where we can stay and chapel in the back of the village.
Well, after sightseeing in Kyoto, let's go on a trip to UK where we can have a relaxing and peaceful time.
How to get to Dreamton Village
Dreamton Village is located in Kameoka City, which is about an hour and a half away from Kyoto City by train and bus.
We can go to Kameoka City by train from JR Kyoto Station to JR Kameoka Station and by bus from JR Kameoka Station.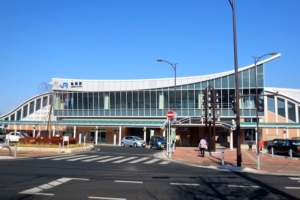 JR Kameoka Station
It's about 3,300 yen by taxi from JR Kameoka Station. So a taxi is convenient for 3~4 people.
Atmosphere of Durimton Village
When we step into the Dreamton Village, it's a nostalgic foreign landscape. The rows of cute honey-colored buildings make we feel like we're traveling to the Cotswolds region of England.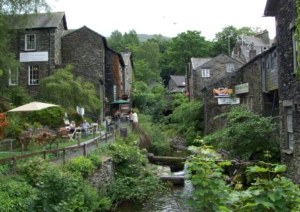 Cotswolds region
In the Dreamton Village, there're cottages at the foot of the mountain, B&B, pubs and churches.
B&B are small accommodations located primarily in English-speaking countries such as the UK, Ireland and New Zealand. There're many renovated private houses, and it's a feature that we can stay at a relatively lower price than a hotel.
Let's go to some facilities.
The first thing we'll see when we enter is a tea room restaurant called PONT-OAK.
The menu features classic dishes such as fish and chips, meat pie, and roast beef, as well as authentic afternoon tea, all of which reflect the British food culture.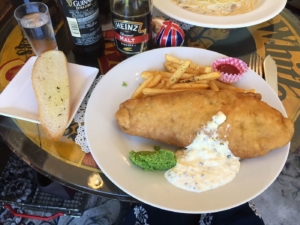 The restaurant also has a stage where we can play live music for mini concerts and birthday parties.
On the other side of the restaurant is a tea room where light shines.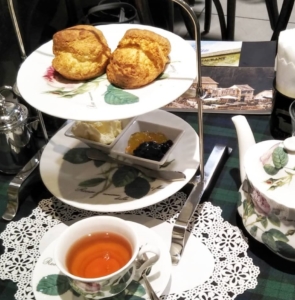 The afternoon tea set has 2 tiers of tea trays, scones with plenty of yogurt, cakes we can choose from the showcase, sandwiches that are easy to eat, etc.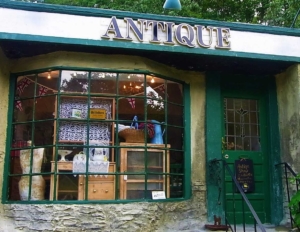 The antique shop sells European sweets, tea, cookies, jam, and miscellaneous goods, so if we are looking for souvenirs, this is the place to go.
Relax in English style cottage
If we want to enjoy Dreamton Village more leisurely, stay in a cottage.
Walk down the path from the back of the restaurant, pass the pond, cross the bridge over the small stream, and we'll be greeted by five cottages.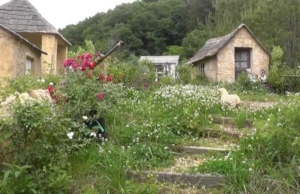 B&B in Dreamton Village is a stone cottage. 1 night stay with breakfast and 2 adults stay from 28,000 yen on weekdays and 30,000 yen on weekends.
Only guests staying in the accommodation area can enter.
The cottage is a 2-story building with white plaster walls, stone floors, antique dining and kitchen interiors and furniture, and the bathroom on the 2nd floor features a cute cat-legged bathtub.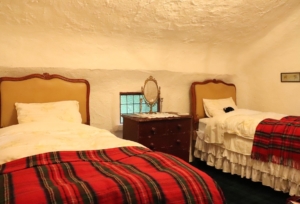 There's a pub nearby, so we can feel as if we live in a rented British mansion instead of just staying at an inn.
Find out more!

One thing we should not forget is that Dreamton Village is not a theme park, it's a restaurant at the entrance of the park that is open to the public, so there're no models of Big Ben or Buckingham Palace, which are famous tourist attractions in the UK, nor is it like a theme park.
If we enjoy afternoon tea with homemade scones and ginger cake in a tea room restaurant, we can feel British culture and forget that we are in Kyoto.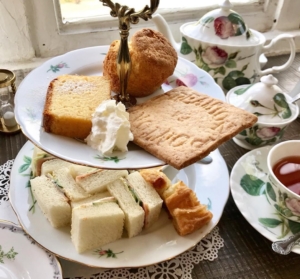 The Dreamton Village has a compact space that is very British and cute. Enjoy nostalgic British countryside life, British food, desserts, and tea and beer, and have a moment to forget about being in the ancient city.
Information (Restaurant PONT-OAK
)
Hours: Weekdays 11:00~14:00 (L.O.16:00), Weekends and holidays 10:30~19:00 (L.O.20:00)
Open all year round
The Village of Mongolia in Hyogo, Japan
---