Onion Gratin Soup of Brasserie Café ONZE is Superb!
There are many French and bistro in Kyoto, but I would like to recommend this Brasserie Café ONZE without hesitation.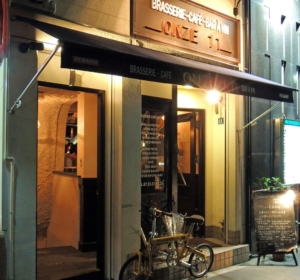 It is as lively as an authentic French restaurant, and it is a restaurant that will satisfy you when you want to eat to your heart's content or when you want to have a little snack.
In particular, many Frenchmen rave about the taste of onion gratin soup (soupe à l'oignon), which they say is even tastier than it is in France.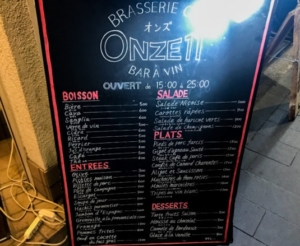 It's a French restaurant in Kiyamachi, Kyoto. There are many French restaurants in Kyoto, but this is a convenient restaurant that you can use casually or by yourself.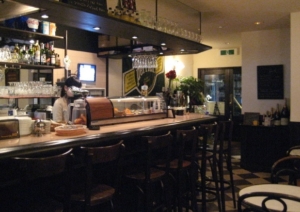 This time I ordered an onion gratin soup with an oven dish, rare sausages, and wine.
First served were red wine and an oven dish called "Assi Palmantier". It's chopped beef seasoned with red wine and baked with mashed potatoes. I hear it's the most popular dish in France.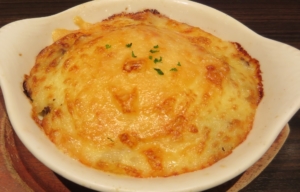 The next one was "Undouillette" which is a stuffed pig's intestines. Unlike normal sausages, various hormones are used.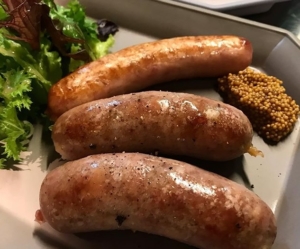 The problem was that the connection between the meat was bad, and the inside was loose when I put a knife in, but I could enjoy various texture and taste of the hormone when I bit it.
And finally, the main onion gratin soup. Soup is not usually the main dish but this was my main dish today.
It was served hot and has a deep amber color, and the strong sweetness and deep body surprised me.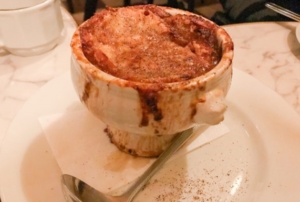 The secret of this deliciousness seems to be onions from Awajishima. According to the chef, it's sweeter and richer than French onions.
When I heard that, I remembered that I had eaten raw onions from Awajishima, but they didn't have any bitterness and I felt sweetness rather.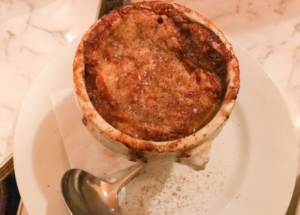 Fry the onions for about 7 hours, mix in the stock from the local chicken, top with French bread and Gruyere cheese, and bake in the oven to complete the onion gratin soup.
When I crumbled the top of the French bread, the soup became richer and richer. The taste of the soup was well absorbed in the bread.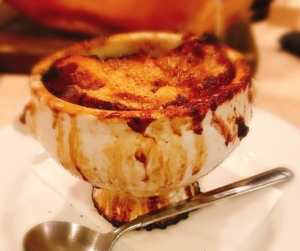 I think it's a great menu that combines the sophisticated French cooking methods with Japanese ingredients.
There are probably only a few restaurants in Japan where we can enjoy this taste!
You should be aware that onion gratin soup is a limited winter menu that makes Awajishima onions the most delicious. Except in winter, the regular onion soup is served as shown in the picture.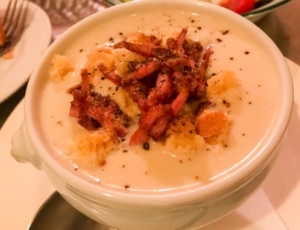 The charm of the Brasserie Café ONZE is that it offers casual cuisine and ambiance rather than formal French cuisine. And the staff is very helpful and friendly.
There are many menus, so you can enjoy it no matter how many times you visit.
The most recommended dish is onion gratin soup. Please try it once!
If you are looking for a nice bistro or French restaurant in Kansai, I highly recommend the Brasserie Café ONZE.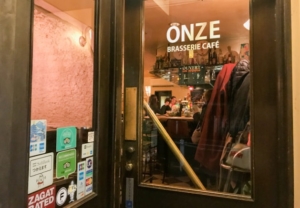 Information
Hours: 15:00~next 1:00
Open all year round
Hokudan Earthquake Memorial Park in Hyogo, Japan
---