Kobe Kawasaki World – Bike Lovers Gather 🏍
Kawasaki is known worldwide as a motorcycle manufacturer along with Honda and Suzuki.
Kawasaki World in Kobe is a corporate museum that exhibits many motorcycles from the past.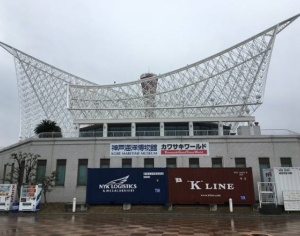 But it's not just making motorcycles, it's also developing and manufacturing a wide range of products, including large ships, bullet trains, airplanes, and industrial robots.
Kawasaki World is a museum where children and adults can experience each of the rides, so it is like an amusement park.
About 200,000 people come there every year, and it is firmly established as a tourist spot in Kobe.
Inside the Tower of the Sun – Taro Okamoto's World 🌞
About Kawasaki World
Kawasaki World opened inside the Kobe Maritime Museum in May 2006.
It is located in Meriken Park, where Kobe Port Tower, a landmark of Kobe, and the exotic Red Brick Warehouse are located.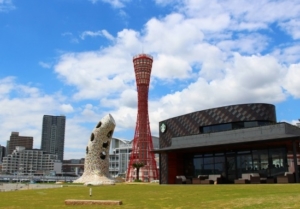 The building with the white frame has the image of sails and waves of a sailing ship. On the west side of the road is the 108 meter high Kobe Port Tower.
Kawasaki World's 2,000 square-meter floor is packed with the history of the Kawasaki Heavy Industries Group, the importance of manufacturing, and the wonders of technology.
It was renovated in October 2016 to commemorate its 10 year anniversary and the 120 year anniversary of Kawasaki Heavy Industries.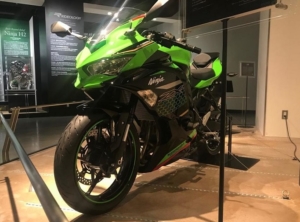 The number of new facilities and exhibits has increased, making the facility even more attractive.
By the way, Kawasaki is one of the three major heavy industry manufacturers along with Mitsubishi and IHI. It has led Japan's heavy industry while competing with them. And they continue to innovate.
Admission is included in the Kobe Maritime Museum admission fee, which is 900 yen for general, 400 yen for elementary, junior high and high school students, and free for infants.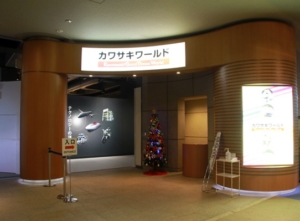 There is also a common ticket with Kobe Port Tower, which offers a panoramic view of Kobe.
At the entrance
The first thing you see inside is a model of a large ship. This is an exhibition of the Maritime Museum, so let's skip it and go further.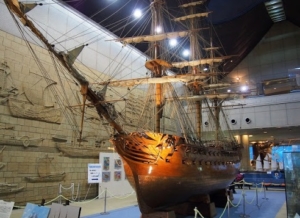 The first to appear at Kawasaki World is a large panel of founders and first presidents.
Kawasaki started out as a shipbuilder and has developed into the modern heavy industry. It was established in 1896, and its history of more than 120 years is the history of Japanese industrialization.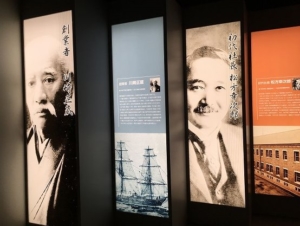 There are old robots and water motorcycle displayed nearby. There are many machines that are used in factories rather than for the general public, and they display things that you don't usually see, so it's fresh.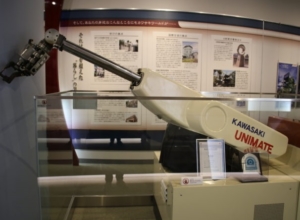 Kawasaki sponsors J. League Vissel Kobe, and the uniform with Andrés Iniesta's autograph is displayed.
Motorcycle Gallery
It exhibits many genuine motorcycles including Kawasaki's historical machines and racing cars.
The display motorcycles change irregularly, but you can always see about 30 cars.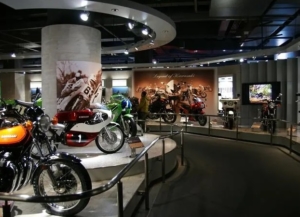 On the immediate left side of the entrance is an exhibition of the 900 SUPER FOUR (Z1), which was released in 1972 with a 900 cc engine, the largest displacement in Japan at that time. Z1 is a worldwide hit and a legendary model essential to the history of Kawasaki. This car has serial number 1 and is very rare.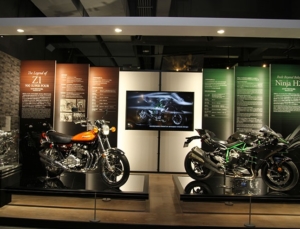 On the right is the latest model of a 310 horsepower commercial racing machine Ninja H2R. Its cowl has been removed. It is the fastest car in the world in American racing, but it is valuable to see the inside of the bike.
In the latest model exhibition corner, you can touch Ninja 250SL and Ninja ZX14R and straddle over the seat.
In addition, you can freely take photos in all areas (The Maritime Museum cannot be photographed.), so you can also take commemorative photos in the riding pose.
Other than that, there are real machines that played an active role in world-class racing.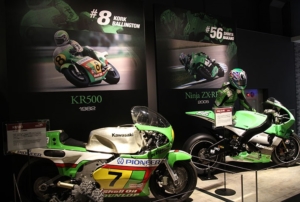 You can see the difference in the shape of motorcycles and how they evolved according to the times and races.
If you are a motorcycle fan, you can spend half a day only here!
The Riding Simulator "RidEX"
One of Kawasaki World's most popular rides is the Riding Simulator "RidEX", which allows unlicensed drivers to simulate a circuit.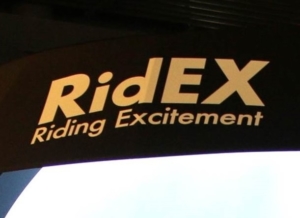 You can ride a 1,000 cc large motorcycle "Ninja ZX-10R". You can tilt it left and right, and you can experience a sense of reality as if you were riding it.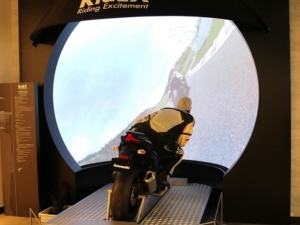 The model is a circuit course with a total length of about 1.4 km owned by Kawasaki, and you can go around twice at a maximum speed of 200 km/h.
Special video effects will make you feel as if your knees are tilted enough to hit the road.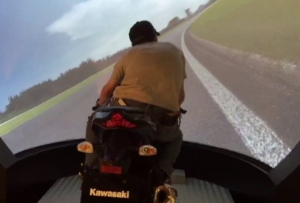 This experience is so popular that you need to make a reservation at the venue on the day.
Anyone over 140 cm tall is fine. You don't have to pay an extra fee and you don't need a driver's license, so you don't have the option of not experiencing it.
Origin of the Shinkansen
At "Land Zone", the 0 Series Shinkansen is displayed in front. This is also made by Kawasaki.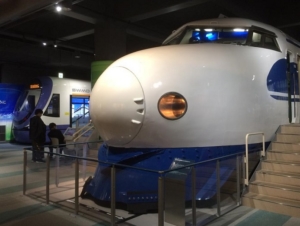 As it is an actual exhibition, the size and appearance are impressive.
If you go up the stairs on the right and left of the Shinkansen, you can enter the train. The driver's seat is free to go in and out. You can take that seat and operate the driving lever.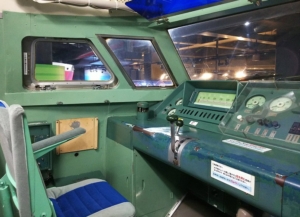 Of course, the seats in the Shinkansen's guest rooms are real, and you can sit in them, too.
Let's taste the origin of Japan's bullet train in this train car.
At "Model railroad corner", famous model trains such as the 0 to 700 Series Shinkansen, Thunderbird and Sunrise Express run in the handmade diorama.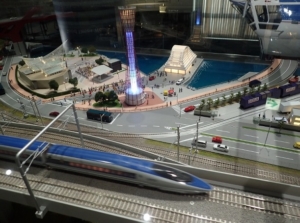 A real world of railway models is spreading in the showcase. The model is not made by Kawasaki, but the diorama is well made and I can feel the seriousness.
A small camera is attached to the train car, and you can operate the model as if you were actually driving it on the screen.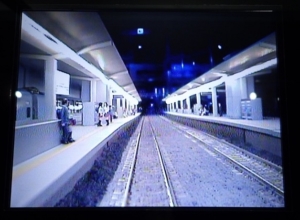 By the way, this model is called HO scale and the distance between rails is 16.5 mm. It is said that this is common in Europe and America. It is one size larger than the popular N scale (9mm Width) in Japan.
Basic Knowledge of N-Gauge Model Railway 🚄
Railroad Runs Through in the Restaurant – Aioi Shokudo 🚃
Let's go jet skiing!
Next, let's ride a large water motorcycle "ULTRA 310R" that can hold 3 people.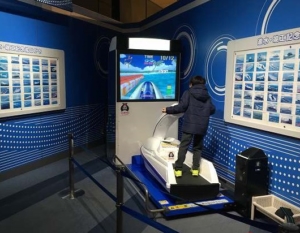 You can enjoy a bit of marine sports here. Even small children are supported by staff. You don't have to worry about getting wet, so please enjoy it as much as you want.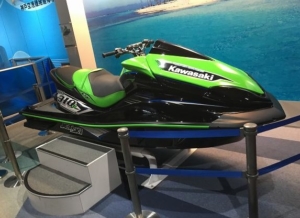 In Japan, water motorcycles are generally called jet ski.
However, this name is a registered trademark of Kawasaki. It's used like a synonym for water motorcycles, but only Kawasaki can use this name officially.
The flight simulator makes you feel like a pilot!
With the flight simulator at "Air Zone", you can fly a small airplane and experience takeoff and landing at Kobe Airport.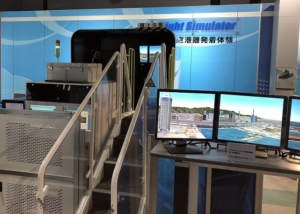 The simulator not only moves the cockpit according to the maneuver, but also reproduces the engine vibration and the impact during takeoff and landing.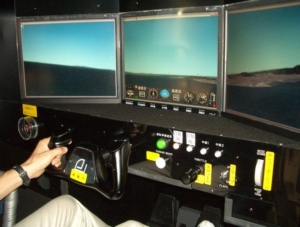 It takes about 10 minutes, but you can feel like a pilot easily. On holidays, it is so popular that there are lines.
You can experience it if you are older than 4th grade elementary school student (10 years old).
Please note that you need to make a reservation on the same day in the venue. Of course, you don't need an additional fee and a pilot license.
In Kawasaki World, this large helicopter stands out in particular.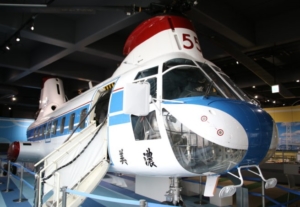 You can go inside and see the cockpit.
This model was used to transport goods and people, and was used to transport relief supplies during the Great Hanshin-Awaji Earthquake.
Hokudan Earthquake Memorial Park in Hyogo, Japan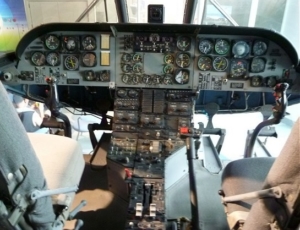 The interior of this kind of helicopter will be a good experience for you because you don't have much chance to see it.
Kawasaki also manufactures industrial robots and exhibits five models that work in factories.
You'll be amazed at their speed and accuracy.
These developed products also support industries in Japan and the world.
Finally, let's go to the museum shop. Starting with motorcycle-related items, Kawasaki original items that can only be bought here are lined up.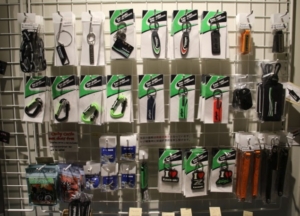 There are many maniac products, especially Kawasaki's original key chain, which has a wide variety and is popular.
Best Sellers in Powersports Accessories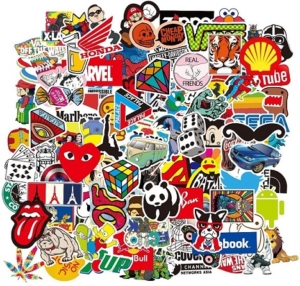 >>See with Amazon

How about these?
Kawasaki World is not only a place to see, but also a place where you can experience various things. It is a facility where you can experience Japanese industrial technology on your own.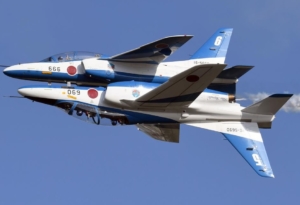 Kawasaki Blue Impulse
If you are going to Kobe, this is a must-see spot, but I recommend taking your time and enjoying it with the Kobe Maritime Museum.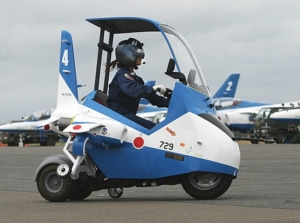 Kawasaki Blue Impulse motorcycle
Information
Hours: 10:00~18:00 (Last entry: 17:30)
Closed: Monday (If Monday is a national holiday, the museum is closed on the following day.), Year-end and New Year holidays (Dec. 29 – Jan. 3)
Admission: 900 yen for general, 400 yen for elementary, junior high and high school students
---